My Recommended Top Twitter Tools For 2012
There are too many Top Twitter Tools available at the moment. So how do we know which are the best tools to use? Well the truth is that we don't. We have to see what works best for us. And with more and more new boys on the block appearing everyday, you have to spend a bit of time to see what works best for you!
What Top Twitter Tools Work Best For Me?
It does make you wonder why Twitter doesn't just completely revamp how Twitter works and incorparate what other people are making available to us Tweeters. Things like seeing who has unfollowed you since your last visit, people who have not Tweeted for a few months and what Tweeters are closest to you. We don't see as many facebook clients as we do Twitter… hmmmm…
My Twitter Tools For 2012 Disclaimer
What is important to remember is that we have to respect Twitter. I am a big believer that we all have to respect the Social Media world. I would never spam, never pay for YouTube views and never pay some dodgy site to get an extra 10,000 Twitter followers. The whole internet marketing industry is not a place where you can bend the rules. Some people may disagree but I prefer to play nice.
Come and Follow Me On Twitter To See How I Roll!
What Twitter Tools Work Best For Me
So here is my video explaining what Top Twitter Tools for 2012 work best for me. Stay tuned for any developments. And remember- "Play Nice!"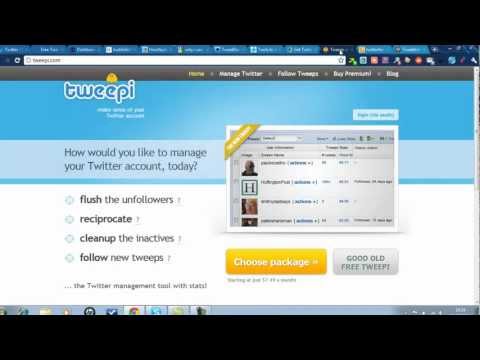 What Twitter Tools do you use? Please comment below. Love to hear from you!
Related posts: